1 November, 2015
Aubergine and coconut soup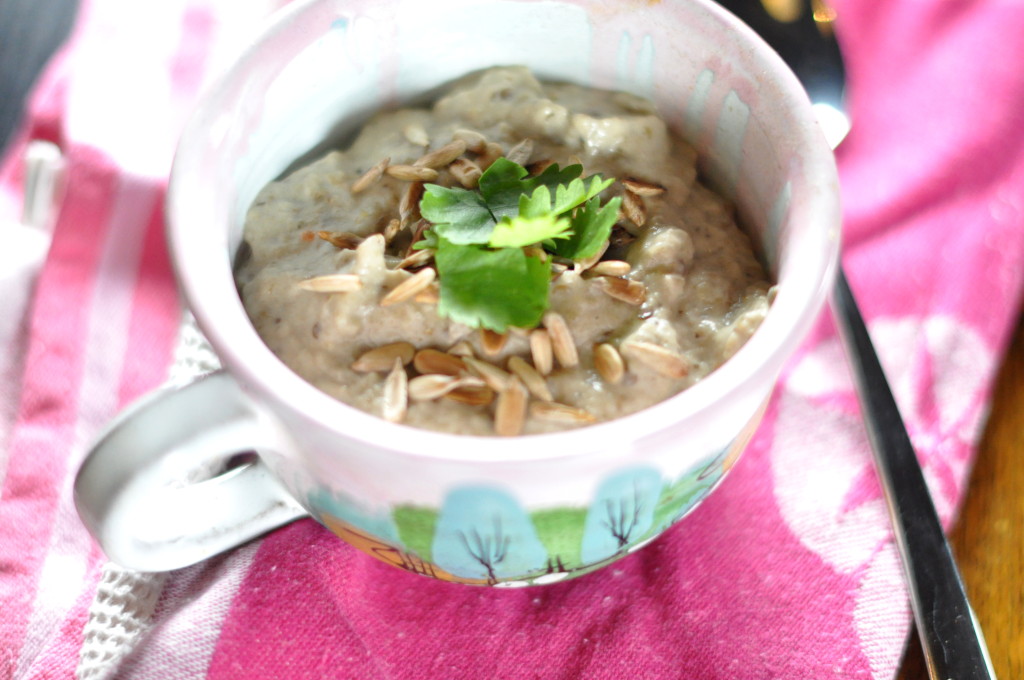 Posted in :
Soup
on
by :
Maya
Tags:
aubergine
,
coconut cream
It's a super simple, very ugly and at the same time very tasty and creamy soup. I keep looking for ideas of how to make it prettier, but everything seems to impact the taste, so I think I'll just have to accept that it's not going to be a pretty one.
Aubergine and coconut soup
Ingredients
2 aubergines
250 ml coconut cream or milk
1 vegetable stock cube
1 tbsp olive oil
fresh coriander
2 tbsp sunflower seeds
Instructions
Cut the aubergines in half, place on a pan covered with baking paper and brush the olive oil all over them.
Bake around 1 hour in 180°C.
Using a spoon, take out the inside of the aubergines and throw away the skin.
Place the aubergine puree and the coconut cream in a pot and blend using an immersion blender.
Add vegetable stock and cook for a few minutes on low heat.
Add salt and pepper to taste.
Sprinkle some fresh coriander and freshly roasted sunflower seeds just before serving.
To roast the seeds, place them on non-greased hot pan and fry for 2-3 minutes.
© 2023 © www.maya-cooks.com