16 May, 2015
Gnocchi with creamy mustard sauce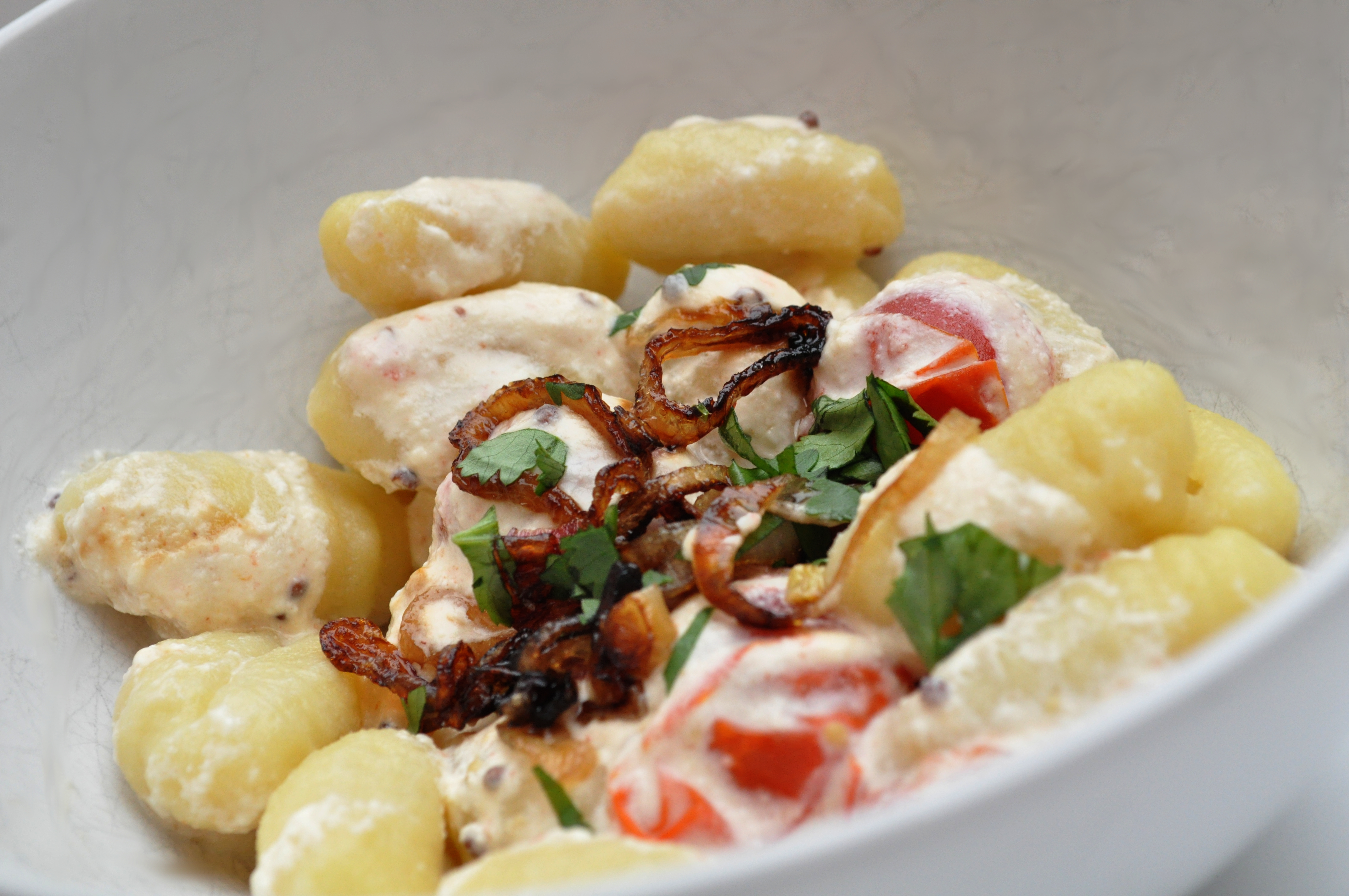 Posted in :
Main Dish
on
by :
Maya
Not so long ago I decided to cut on carbs, the before-the-summer resolution… Unfortunately this is not a low-carb-super-healthy recipe. So if you have similar resolutions try not to eat too much of this (if you can!)
I served it with grilled chicken and the sauce worked really well with it.
Ingredients:
500 gnocchi
250 ml cream (I used a mix of 15 and 30%, but both will do
1 tbs of good mustard with grains
A few cherry tomatoes
1 onion (red one looks best, but any tastes the same)
Parsley or other fresh herbs
Directions
Cook the cream for 5 to 8 minutes with the cherry tomatoes cut in halves until it gets thicker
Add the mustard and some salt
Cut the onion into circles and fry it until golden brown
Cook the gnocchi, and serve them hot with sauce
Sprinkle the onions and some parsley on top.