19 June, 2015
Mustard rabbit (lapin a la moutarde)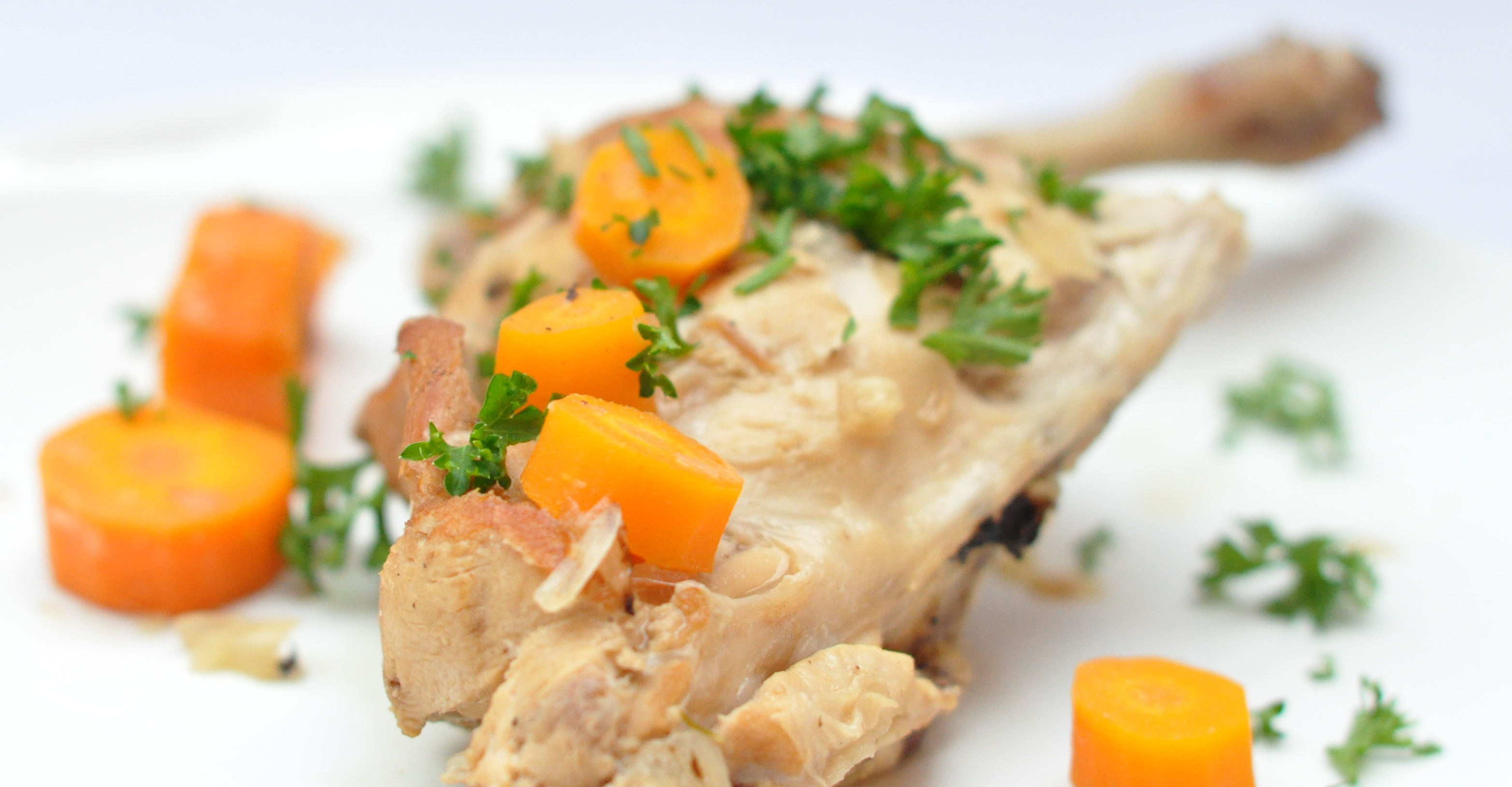 Posted in :
Main Dish
on
by :
Maya
Tags:
rabbit
,
shallots
,
white wine
This post is for my great friend Marta. She asked me to cook this for her because she has some friends over and she wants to serve something good, but somehow lately nothing she cooks turns out well. I don't believe it, I think she just doesn't appreciate the every day cooking she does. But cooking the rabbit for her (and her friends), was a good excuse to have her at my place for the whole evening, while sipping wine and chatting. Plus she chopped the shallots 🙂
This recipe is very easy and very, very good. Especially with gnocchi. The sauce is just wonderful with gnocchi. Maybe even better than the rabbit itself. So I told her about it some time ago and she tried and it didn't turn out well. Her husband doubted that this recipe is any good. Then he had it at my place and he changed his mind :-). So I was cooking it today kind of like a cooking class. And when I poured the wine in, she realized what she did wrong. Her rabbit literally drowned in the wine. She just filled out her pot with wine, so there was so much that it never became a sauce… So beware, don't put too much wine, just what is in the recipe. And if you have too much wine, pour yourself a glass and enjoy it as apero while the rabbit is simmering.
.[amd-zlrecipe-recipe:27]
If you have any gnocchi and sauce left over, put it in one container and let the sauce soak in the gnocchi over night. Karl says it's best that way.