3 June, 2015
Chanterelle Pasta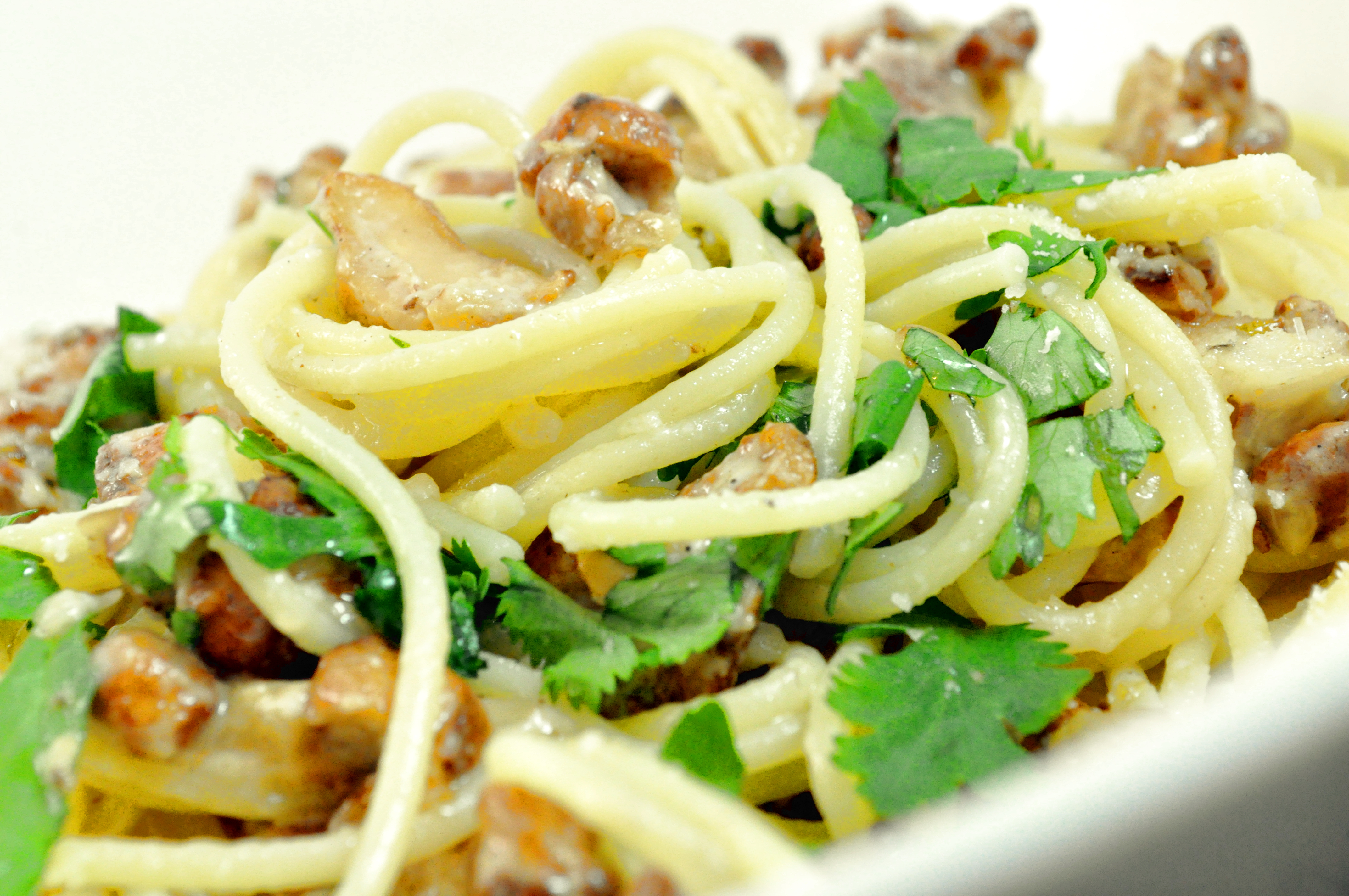 Posted in :
Main Dish
,
Sauce
on
by :
Maya
Tags:
chantrelles
,
mushrooms
,
parmesan
,
pasta
,
spaghetti
It's only June so I was not yet expecting to find real mushrooms at the grocery store, I would think it will be all about asparagus and young carrots, maybe the figues would arrive soon, but I came across chantrelles and I could not resist.
I called chantrelle 'real' as opposed to Portobello mushrooms that can grow anywhere and have no taste. Chantrelles have an aroma that you can't fake, they need very little to make a delightful meal. Literally turn plain pasta into a very special dish. Actually, the less is added to chantrelles, the more chances you have of a not spoiling them!
And this recipe literally takes 15 minutes to make! A perfect weeknight dinner"
Ingredients
180g chantrelles, fresh, chopped
Half small onion
2 tbs butter
4 tbs sour cream (can be liquid cream if you prefer a more 'saucy' version)
Salt, pepper
Chopped persil or coriander
Parmesan, grated
Favourite pasta
Instructions
Melt the butter in the pan, add onions and fry until it becomes translucent.
Add the chantrelles and cook for 8-10 minutes, until they seem softer but still crunchy. If you cook them too long they will become hard.
Add some of the chantrelles to the sour cream, to make the sour cream warmer. Then add some more until the sour cream becomes really warm, then dump it all on the pan and cook for another 2-3 minutes.
Add salt and pepper as you like. Don't try other spices, chantrelles have a wonderful taste no need to add much of anything else.
Put the hot sauce on your favorite pasta, add parmesan and sprinkle some coriander on top.
© 2023 © www.maya-cooks.com
Enjoy with a glass of cold, white wine!