20 June, 2015
Gazpacho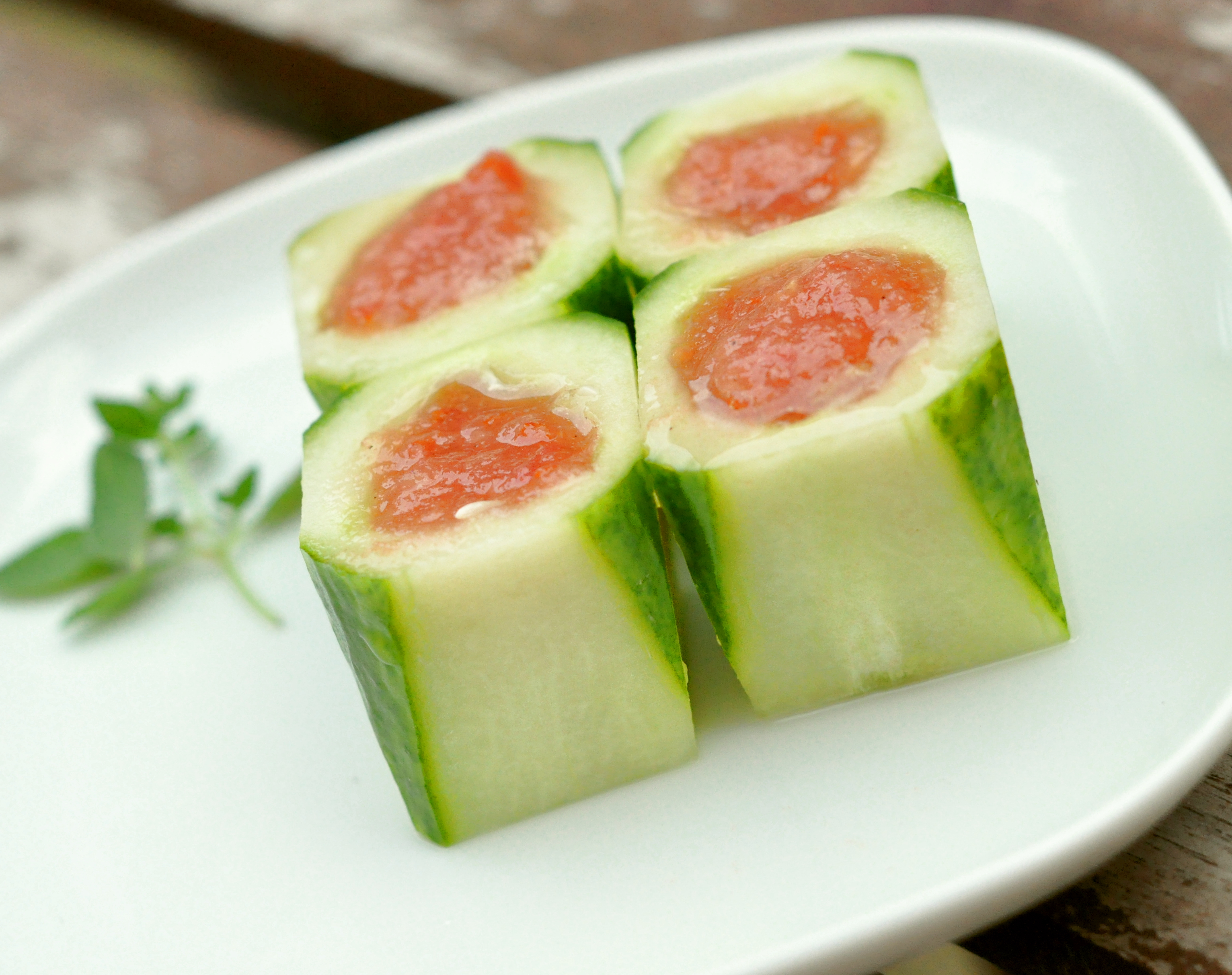 Posted in :
Appetisers
,
Soup
on
by :
Maya
Perfect meal for a hot, sunny day. Invented by the Spanish, but I must admit I have not had it in Spain yet, so my recipe is what I imagine it should be like. I might however publish an update after the summer. For now, this one however works very good for me.
And obviously, it can be served in a normal bowl, the cucumber bowl version is just an option of how to use up any leftover gazpacho the next day.
Gazpacho
Ingredients
6 ripe tomatoes (the sweet ones, don't even try it with the cheap supermarket no-taste version, you can use canned tomatoes instead),
1 cucumber, peeled
2 avocados (optionally)
half an onion
small clove of garlic
4 tbs olive oil
salt, pepper
Instructions
Chop roughly tomatoes, cucumber, onion and garlic.
Blend it on medium speed until it all looks pretty smooth, but if there is small chunks left, it's ok.
Add olive oil, salt and pepper to taste.
Cool it at least 2 hours and serve chilled.
Optionally: chop the avocados and place in the serving bowls, pour the gazpacho on it.
If you have any leftover gazpacho (or if you want it used as an amuse-bouche), peel a cucumber, cut into a few pieces, drill the seeds to make it into a bowl and pour the gazpacho into it. Chill the bowls before serving.
© 2023 © www.maya-cooks.com