27 June, 2015
Mexican fiesta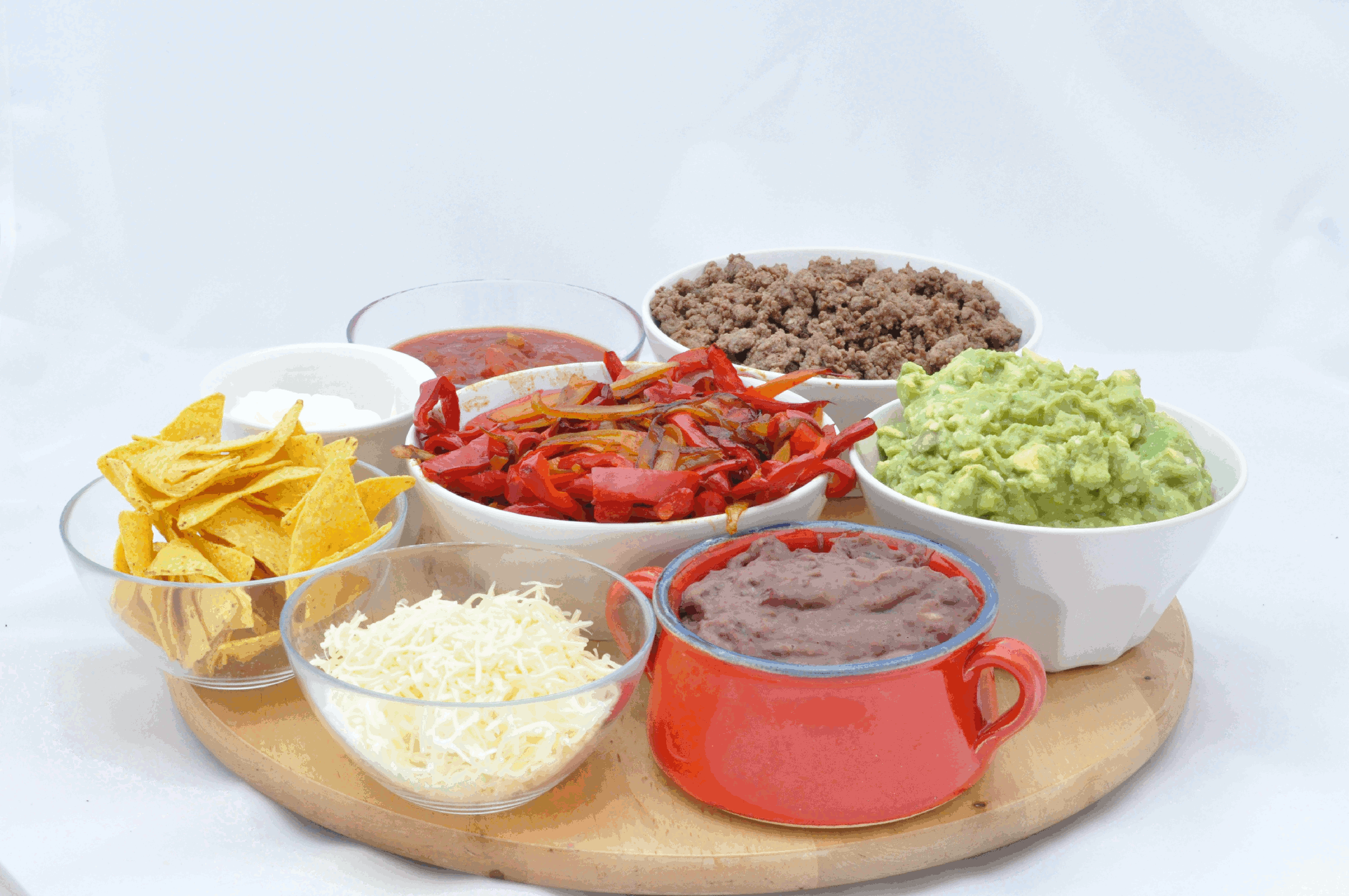 Posted in :
Main Dish
,
Salad
on
by :
Maya
Tags:
peppers
,
taco salad
,
tortillas
I don't know whether this is how they eat in Mexico, but this is how we imagine it 🙂 It's a meal that Karl thought me and I usually let him do it, as somehow he is able to cook it at the end of a long day, really in really no time…
So it appears at our home on regular basis. And it is helpful that every member of our large family will find  something they like either building their own tortillas…
or going for a taco salad (as I like it best).
Ingredients
4 peppers
1 onion
olive oil
500g minced beef
Mexican salsa
Tortilla chips
Flour tortillas
Sour cream
Grated cheese
Mexican spice / taco spice whatever you like
Instructions
Chop up the peppers and onions into sticks.
Heat a pan and add olive oil.
Throw in the peppers and onions for around 20 minutes, until they look cooked though. Add some Mexican spice and mix well together. Set aside.
Heat a different pan, add some olive oil and throw in the meat and some Mexican spice. Cook it until it looks cooked through, keep separating the meat so that it would not stay in big chunks.
On the table serve the hot meat, pepper and onion mix, grated cheese, refried beans, tortillas, chips, sour cream, salsa, guacamole, and / or lettuce if you like.
Let everyone build their own dishes.
© 2023 © www.maya-cooks.com
Pepper and onion mix step by step:
Meat step by step: