15 November, 2015
Peanut butter banana bread (low carb)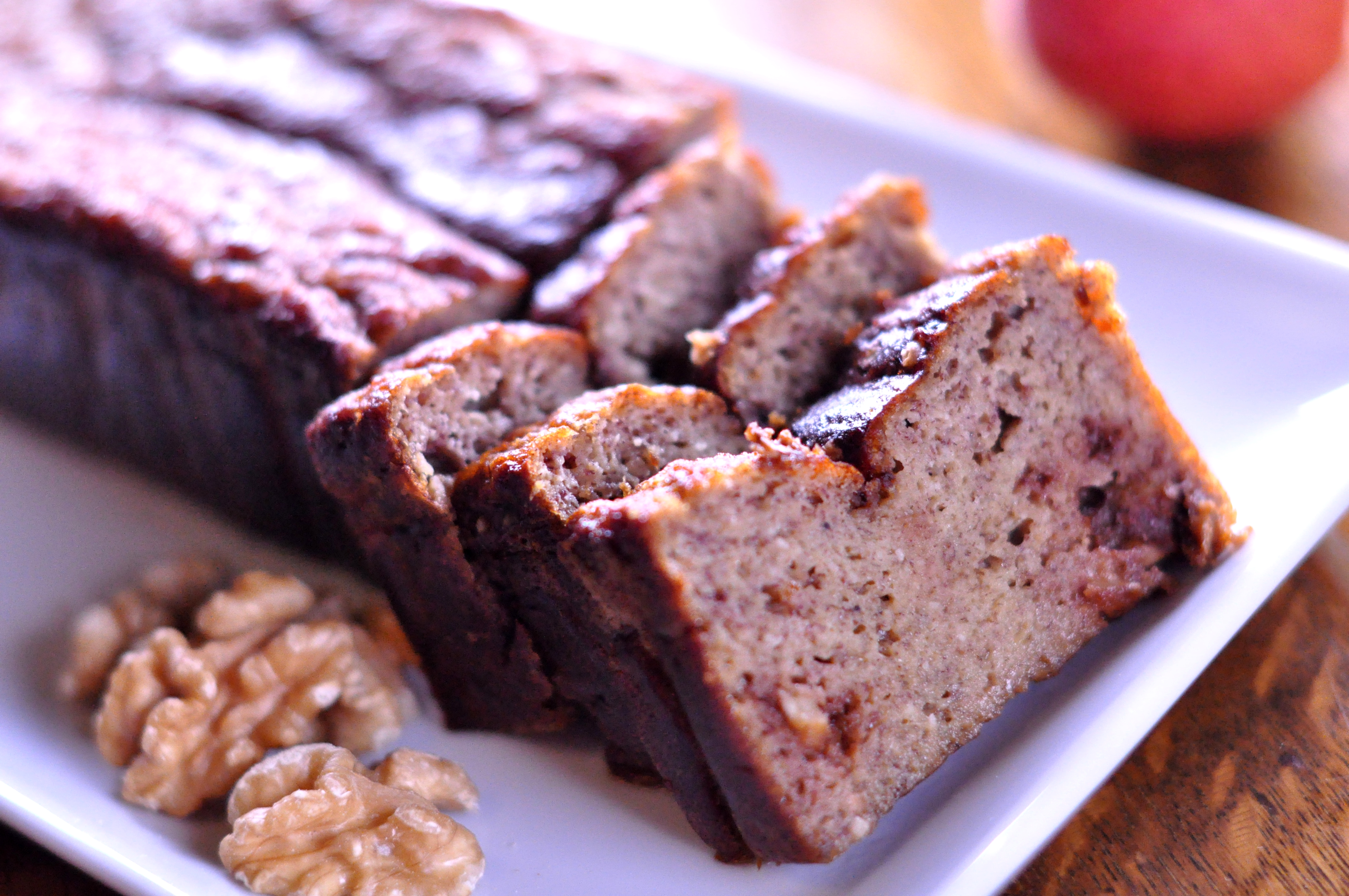 Posted in :
Breakfast
,
Sweets
on
by :
Maya
Tags:
bananas
,
low carb
,
walnuts
It easy, it's delicious, it's sweet (although no sugar), and even if you don't care about carbs, you will still enjoy it. So if you have some overripe bananas, this will be great use for them!
Ingredients
4 ripe bananas
4 eggs
1/2 cup (75g) almond flour
1/2 cup (135g) peanut butter
2 tbsp unsweetened applesauce
1 tbsp coconut oil, melted
1 tsp baking soda
1 tsp baking powder
1 tsp pure vanilla extract
1/4 tsp cinnamon
Instructions
Preheat oven to 180°C
Place parchment paper in a loaf pan
Place all the ingredients in a bowl and blend using an immersion blender
Pour batter into the loaf pan.
Bake for approximately 45 minutes. If it turns out too moist and you want it to be more crispy, you can toast each slice before serving.
© 2023 © www.maya-cooks.com