16 November, 2015
Skinny lemon bites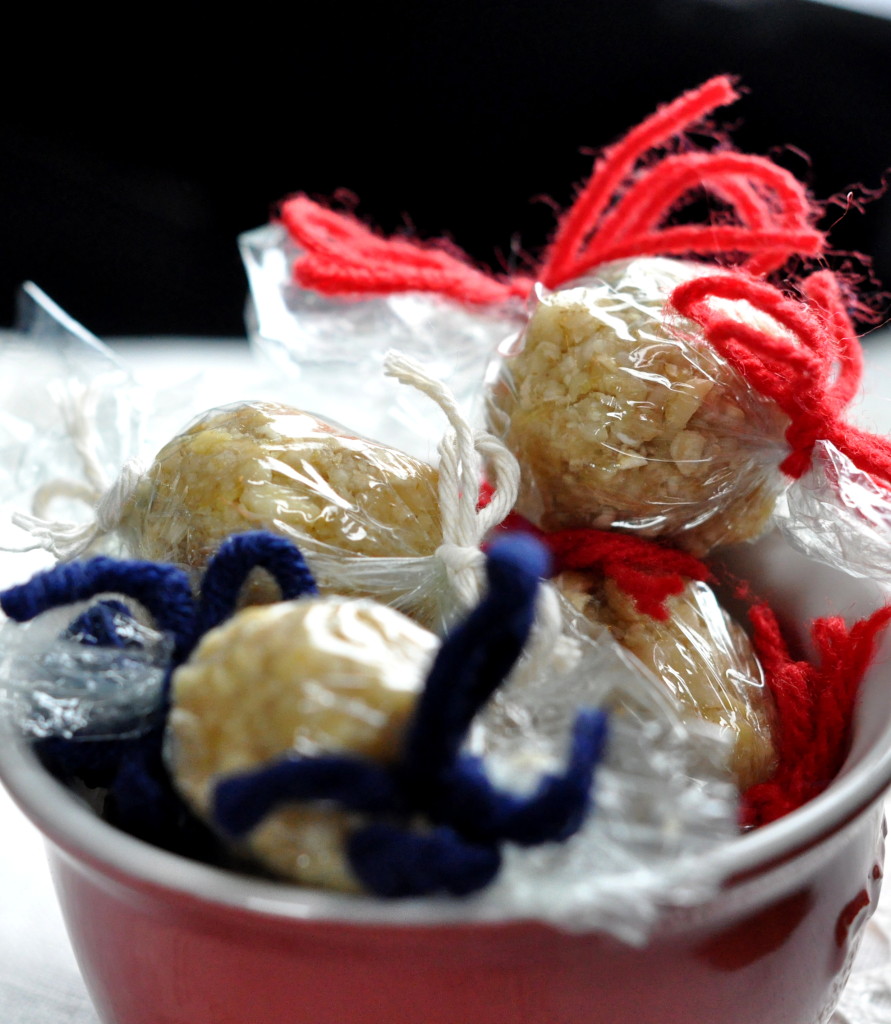 Posted in :
Breakfast
,
Dessert
,
Sweets
on
by :
Maya
Tags:
healthy
,
honey
,
lemons
,
low carb
,
oats
If you want to have something sweet and not feel (very) guilty for that, here's something. And preparing it takes 5 minutes. Really. It actually takes more time to take out the blender than to do the whole cooking (well, at least in my case). Perfect for breakfast if you don't have time to sit down.
Yes, this post has a small dedication. To all my French friends and colleagues. The recipe is not really French, but the colors are. Life goes on and we come back to our everyday lives and struggles. But still, at the back of my mind, sits a great sadness for this dreadful tragedy.
Ingredients
1/4 cup quick oats
1/2 cup cashews
grated skin of 1 lemon
2 tbsp fresh lemon juice
2 tbsp honey
Instructions
Place the oats and cashews in a blender and process them until there is no large chunks. DO NOT use an immersion blender! (I did once, it doesn't work!).
Add the rest of ingredients and mix again.
Using your hands form little balls. If you are not planning to eat them the same day, then wrap them in plastic foil, otherwise they'll get dry.
© 2023 © www.maya-cooks.com
This is a modified recipe from:  http://houseofyumm.com/