6 July, 2015
Cauliflower salad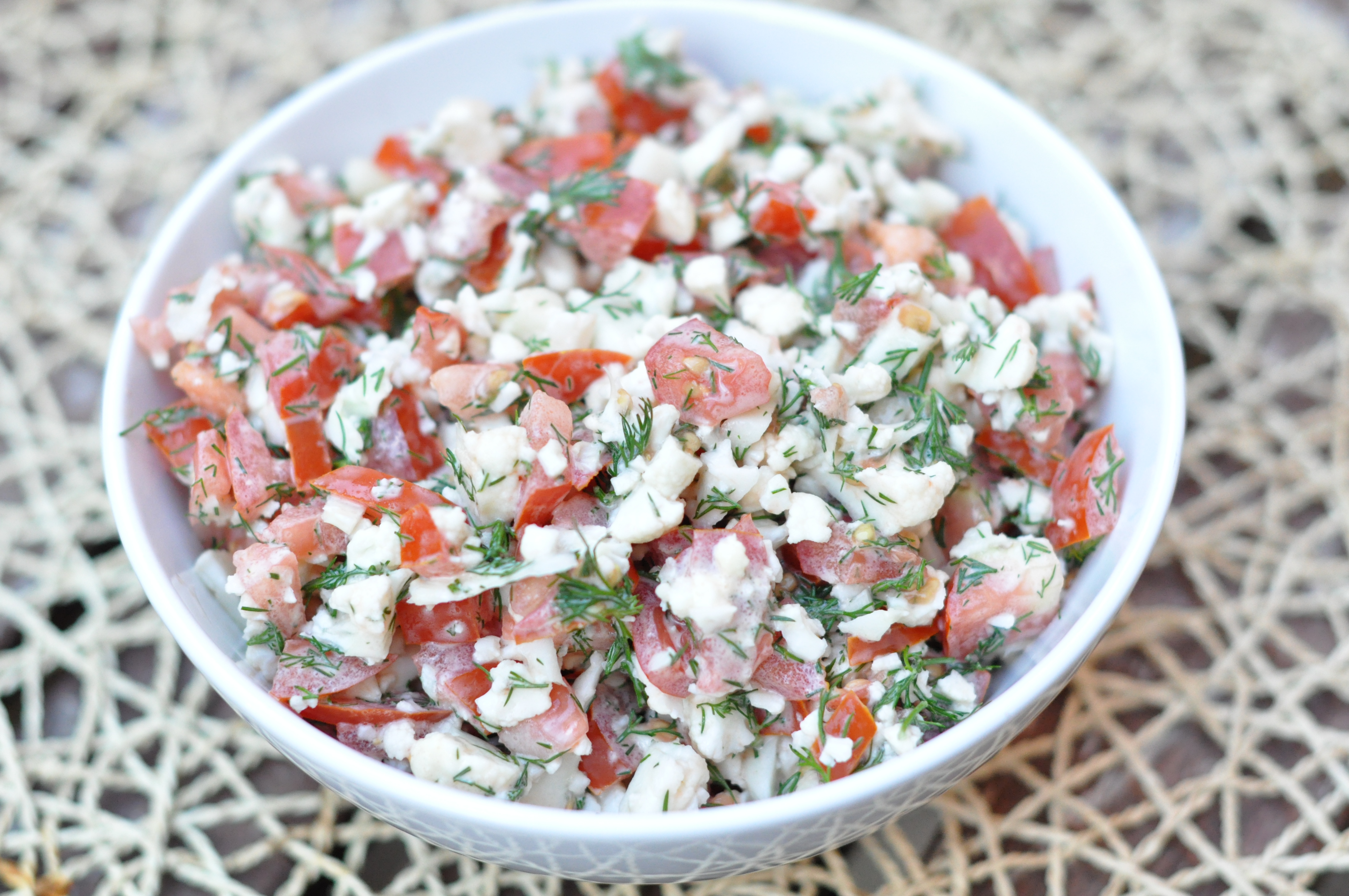 Posted in :
Salad
,
Sides
on
by :
Maya
Tags:
cauliflour
,
dill
,
tomatoe
I know, cauliflower doesn't have the best PR. Most people remember this overcooked gross thing served with white bechamel-like sauce and it is not a nice memory. Well, forget it all and let's start over. In this recipe the cauliflower is raw, crunchy and very refreshing. It has nothing to do with what you have had before.
I had a 7-year old try this recently and he said: 'I didn't know that cauliflower was so good!' Really!
It works best as a side with BBQ or any meat with sauce, and it's very easy to make!
Ingredients
half a cauliflower head
4 ripe, sweet tomatoes
2 bunches of dill
2 tbs mayonnaise
salt
Instructions
Chop the cauliflower (not the sticks), tomatoes and dill very finely.
Mix them all in a bowl.
Add mayonnaise and salt (don't be shy about it) and mix again.
Enjoy!
© 2023 © www.maya-cooks.com