28 April, 2019
Rosemary meatballs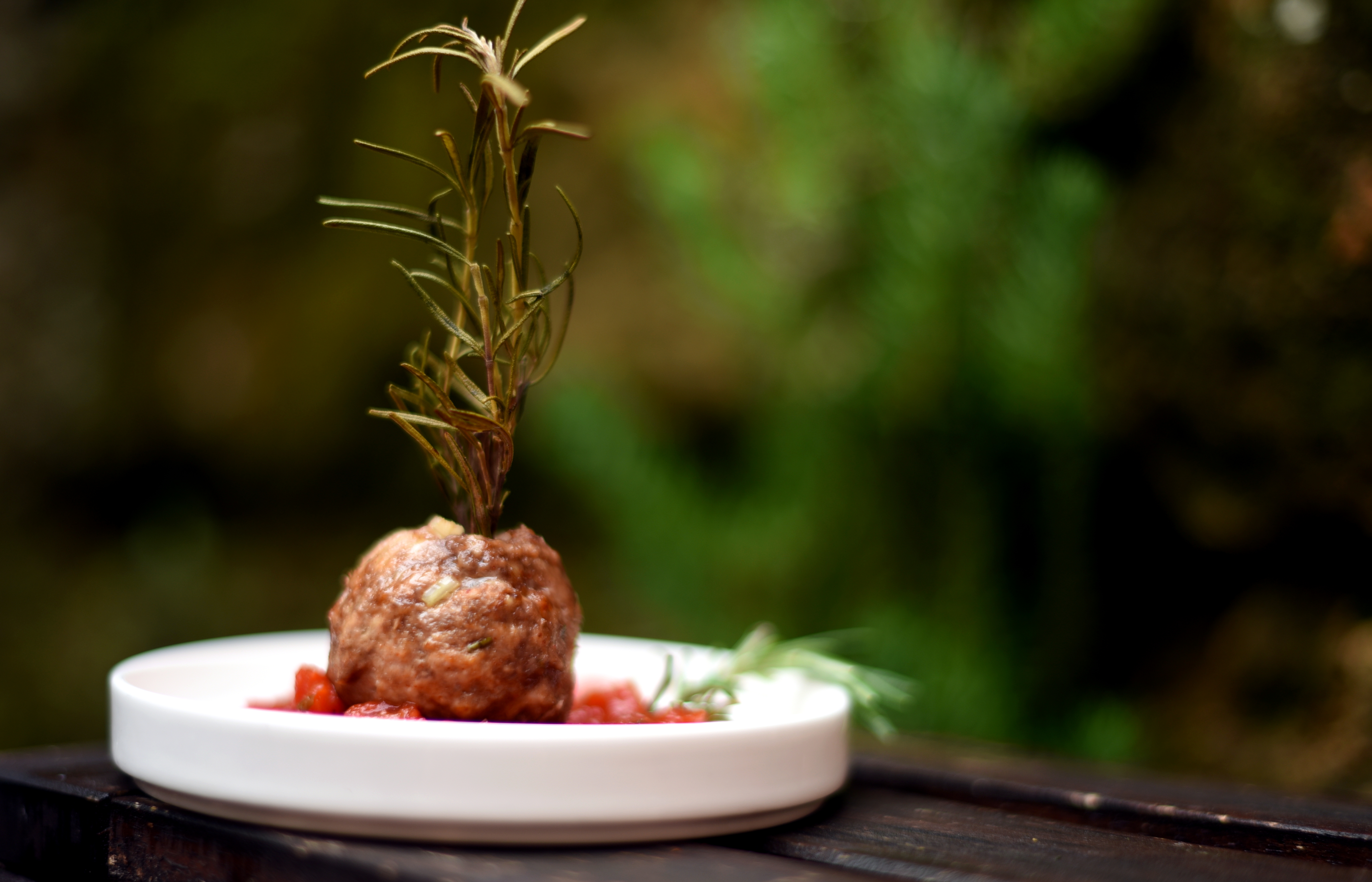 Posted in :
Appetisers
,
Low-carb
,
Main Dish
on
by :
Maya
Tags:
beef
,
onion
,
rosemary
,
veal
This simple recipe will make your house smell amazing. Roasted rosemary spreads this Christmas like aroma and tastes surprisingly good and crunchy as well.
Rosemary meatballs
Meatballs on rosemary sticks

Ingredients
1 kg minced meat. I like to use 600g beef and 400g veal. Overall the meat should have at least 20% fat, if it has less you can add some extra fat (more olive oil or duck fat for example)
a dozen fresh rosemary twigs
2 eggs
1 onion, very finely chopped
2 table spoons breadcrumbs or a slice of old bread
2 table spoons milk
1 table spoon mustard
3 table spoons olive oil
salt, pepper, sweet paprika
spicy tomato sauce for serving
Instructions
Place the breadcrumbs or bread in a large bowl and pour the milk. Let is rest for half an hour.
Add the meat, eggs, 2 table spoons olive oil, 1 twig finely chopped rosemary, onion, spices, mustard.
Using your hands bring to uniform consistency.
Form into meatballs and place or a baking grill.
Stick remaining rosemary into the meatballs.
Spray the rosemary with remaining olive oil (you can use a kitchen brush as well).
Bake at 180 °C for around 25 minutes. The thermometer should show around 70°C of internal temperature.
Serve on spicy tomato sauce.
© 2023 © www.maya-cooks.com